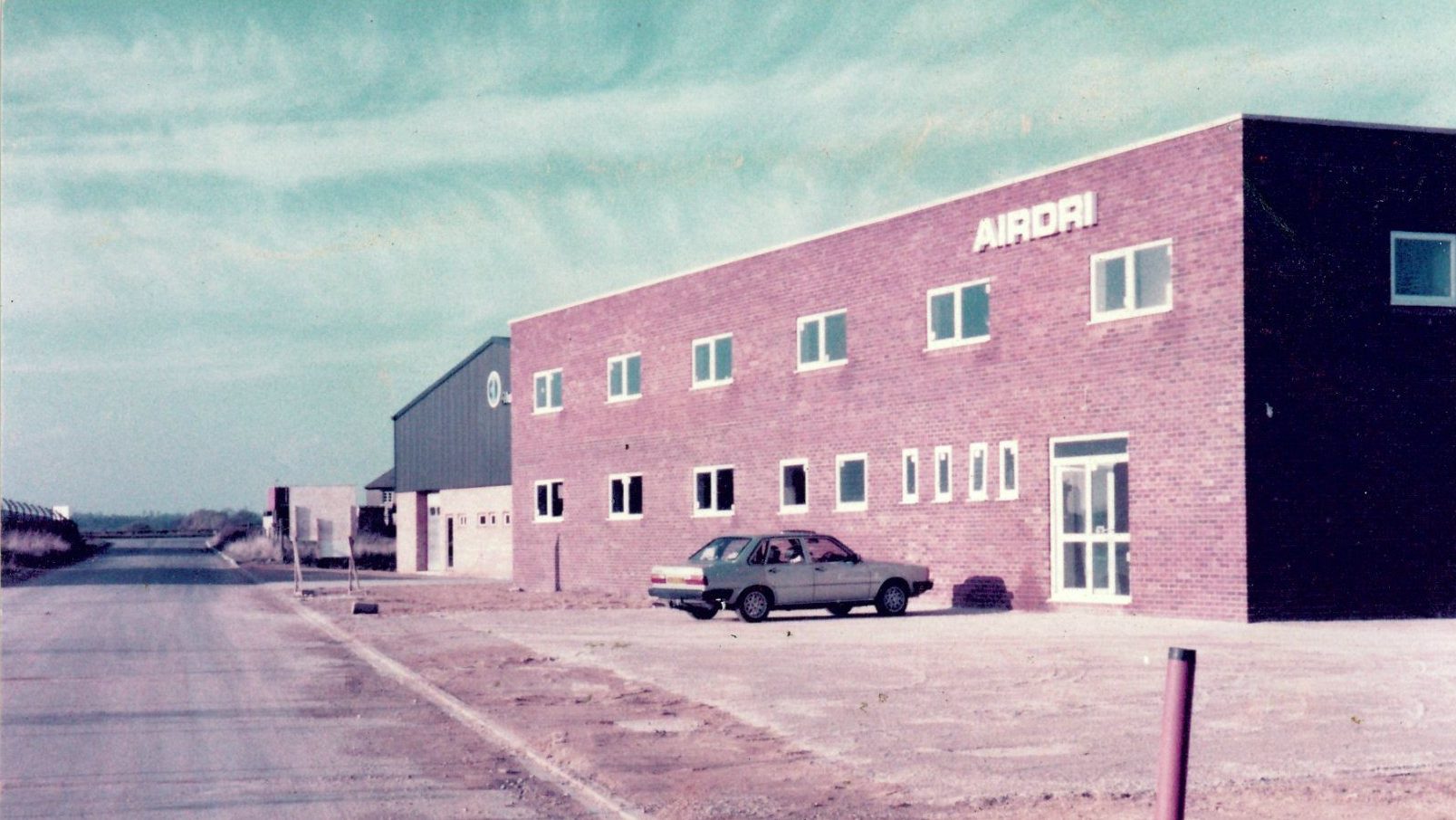 Our Story
Innovation is at the heart of Airdri and it will continue to be a major focus for many years to come.
Early years
Airdri founders, Peter Philipps and Peter Allen met in the early 1970s working as engineers at Smiths Industries where they specialised in developing hot air system products. They suggested to Smiths that they should start to design and manufacture hand dryers recognising their growing popularity in the market, but Smiths rejected their proposal. This didn't stop the duo however and they went on to design their first hand dryer in their home garage. In 1974, the pair left Smiths and Airdri Ltd was born.
Diversifying
In the early 1980's Airdri began to explore automated sensor technology for its hand dryers. The technology was already being used extensively in the elevator industry and the appointment of an engineer with elevator experience enabled Airdri to both accelerate hand dryer development and, at the same time, diversify: In 1983, Airdri launched its subsidiary company, Formula Systems, to provide elevator door protection and speech systems to major elevator companies. 20 years later, Formula Systems opened a US office and warehouse in Chicago, and today both hand dryers and door protection and speech products are distributed throughout the US from the company's Chicago base.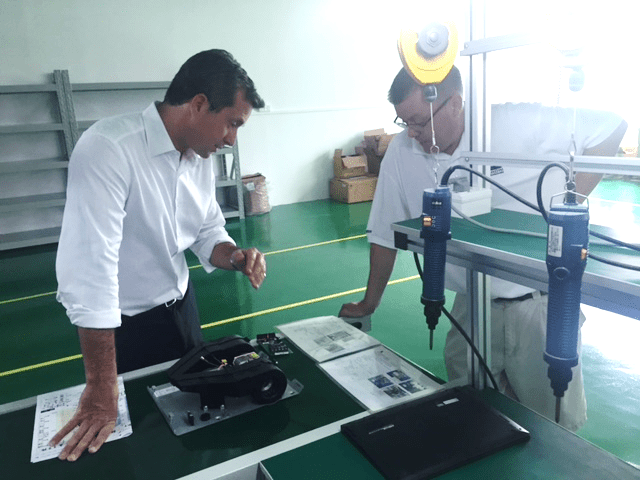 Going global
The Chicago hand dryer base was established to support the company's relationship with US Bobrick Inc. – Airdri's first major international customer and a relationship that has lasted for over 40 years. The next milestone for Airdri was the opening of a wholly-owned purpose-built 30,000 sq ft production, warehouse and admin facility in Guangzhou, China in 2016 as the business expanded into Asia.
Celebrating success
Both businesses have enjoyed some significant accolades in recent years.
For our hand dryers in particular, recognition for their sustainability has driven growth for the business. Airdri hand dryers have achieved the GreenSpec listing, in recognition of low carbon emissions, and the Quiet Mark, which was first awarded to Airdri in 2014 for being the first hand dryer company in the world to develop a dryer that met the requirements of noise level reduction set by the UK Noise Abatement Society. This accolade helped to shape industry standards around sound level reduction, and soon all other major hand dryer manufacturers began to follow suit. Today, Airdri is proud of the reputation it has earned for being providers of low sound emission hand dryers.
In 2018, Airdri introduced the Quantum – a 200 watt unit – the lowest energy consumption hand dryer in the world. Not only does this product break sustainability records due to its unprecedented low energy consumption, but it also boasts an unrivaled lifecycle. The dryer's motor has been tested against other popular jet dryer brands for longevity and was found to outlast them by in excess of tenfold.
A new chapter
In early 2020 Airdri extended the product range to include SteraSpace air and surface sanitisers. The technology used in the sanitising units is the most advanced virus and bacteria control technology of its kind.
Airdri SteraSpace air and surface sanitisers provide 24/7 infection and odour control by sanitising surrounding air and exposed surfaces. The units are proven to eliminate 98.11% of airborne and 99.6% of surface micro-organisms.
Giving companies an affordable way to protect staff against the transmission of viruses, the pioneering technology applied to the SteraSpace units has been independently tested by the UK public health laboratories, including at Porton Down.
"Airdri has been at the forefront of hand dryer innovation and technology for almost five decades and today our philosophy remains the same; to design and manufacture highly reliable, quiet and energy efficient products. Each unit in our hand dryer range has unique attributes ensuring that, regardless of where a dryer is to be placed, we can provide an appropriate unit to suit the environment it is intended for".
Tony Wall – Chief Executive Officer
"Airdri will continue to put innovation at the heart of its business to ensure the continued development of cutting-edge washroom solutions for many more decades to come".
Steve Whittall – Chief Operating Officer