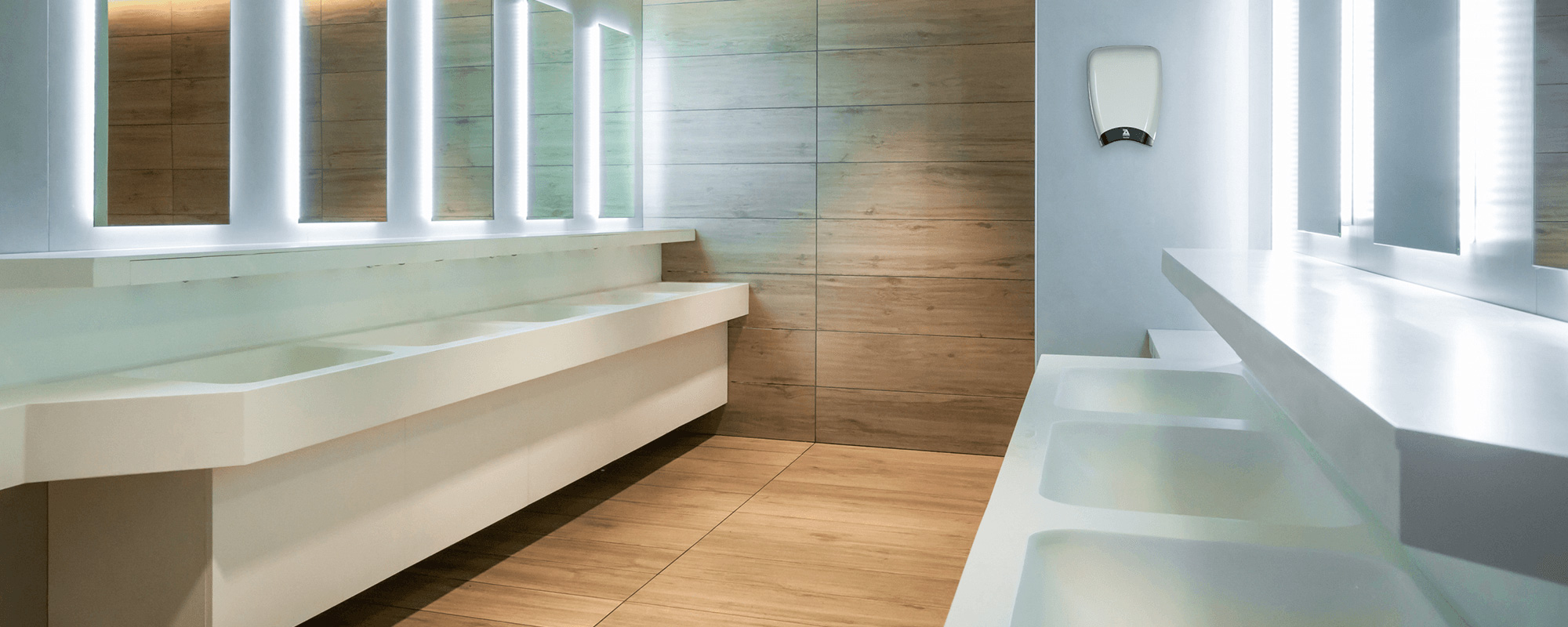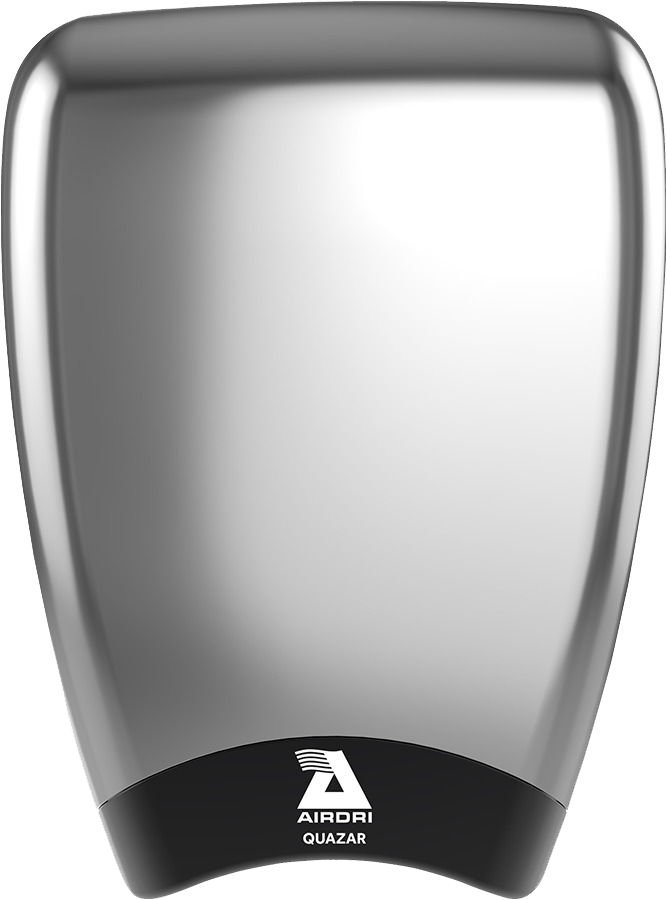 The Quazar
Energy Usage:
1.0 kW @ 230 volts
Running Cost:
£69 per year
Overview
The Airdri Quazar is the most socially inclusive hand dryer on the market. Its ultra-slim profile ensures that it complies with the American's with Disabilities Act, and it is also one of the quietest dryer in the Airdri range.
It is an ideal choice for medium to high traffic environments such as offices where space and sound levels are an important consideration.
You can purchase via one of our distribution partners or by calling our sales team on 01865 734628.
Features and benefits
17 second dry time
200 uses per day = £69 annual running cost
Ultra slim profile
70dBA sound level
Customisable cover
ADA Compliant
7 year warranty
Industries
The versatility of the Quazar makes it a great choice for small to medium washrooms, accessible washrooms and washrooms where low noise output is a key consideration.
Accessible facilities
Schools
Spas and leisure facilities
Pubs and restaurants
Offices
Certifications
GreenSpec – PASS
ADA compliant
CE Compliant
Technical Specifications
258mm wide x 350mm high x 100mm deep
Automatic, infrared, no-touch
100mm vertically under outlet
Downloads
Get in touch
Whether you're interested in purchasing as a business, individual or becoming a partner as a distributor please get in touch here.
Contact us by phone
Our friendly sales team members are available to discuss your requirements between 8:30am and 5:00pm Monday – Thursday and between 8:30am – 3:00pm on Friday.