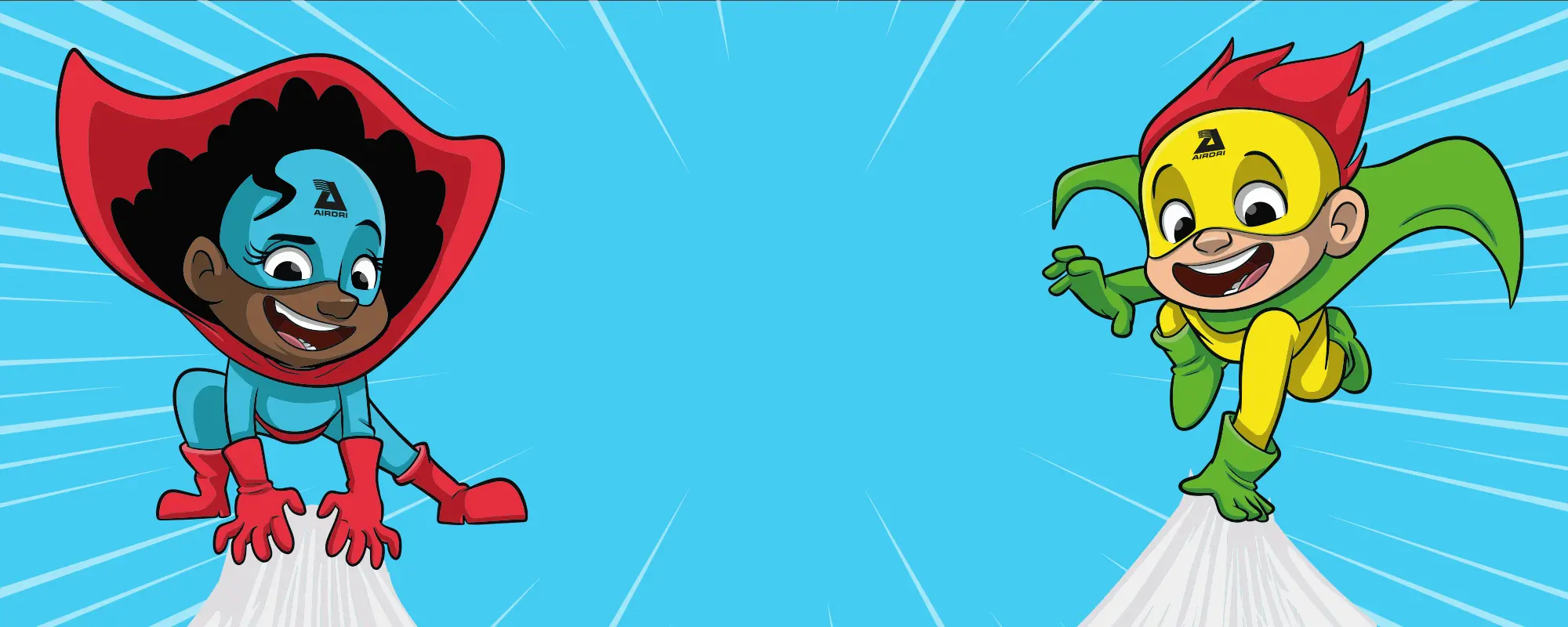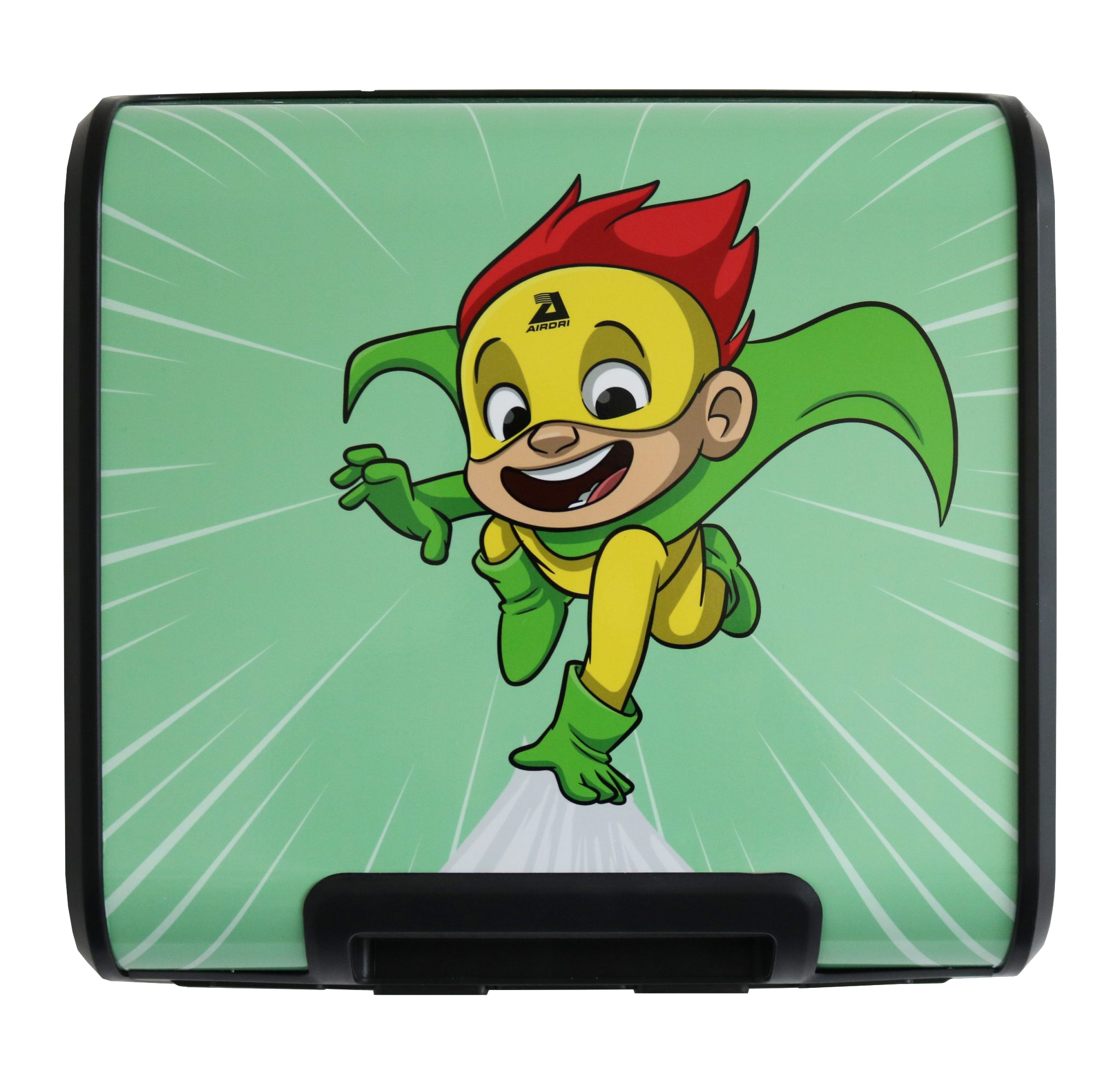 The Kiddi Quad
Energy Usage:
1.7 kW @ 230 volts
Overview
Our brand new Kiddi Quad dryer has been designed for young children. Featuring our very own superhero characters, this dryer can help get children used to the sight and sounds of hand dryers in washrooms – and helps to make hand drying fun!
The Kiddi Quad is based on our standard Quad dryer which features a very low sound output and it's ADA compliant – making it the ideal choice for use in schools, play centres and family washrooms.
We have created a free Handwashing Heroes pack which includes a handwashing guide and a handwashing chart and stickers for young children. Download it here.
You can purchase via one of our distribution partners or by calling our sales team on 01865 734628.
Features and benefits
Three superhero designs
Low sound output – just 71dBA
200 uses per day = £117 annual running cost
One of the world's slimmest dryers
ADA Compliant
7 year warranty
Industries
Ideal to help children get used to the sight and sounds of hand dryers in public and school washrooms.
Primary schools
Library or Learning centres
Play Centres
Family washrooms
Certifications
ADA Compliant
CE Compliant
Technical Specifications
350mm wide x 345mm high x 100mm deep
Automatic, infrared, no-touch
100mm vertically under outlet
Boy Superhero, Girl Superhero, Girl in Wheelchair Superhero
Get in touch
Whether you're interested in purchasing as a business, individual or becoming a partner as a distributor please get in touch here.
Contact us by phone
Our friendly sales team members are available to discuss your requirements between 8:30am and 5:00pm Monday – Thursday and between 8:30am – 3:00pm on Friday.